Welcome back to another crazy part of the "What I…" series 😉 No dog this time.
… Did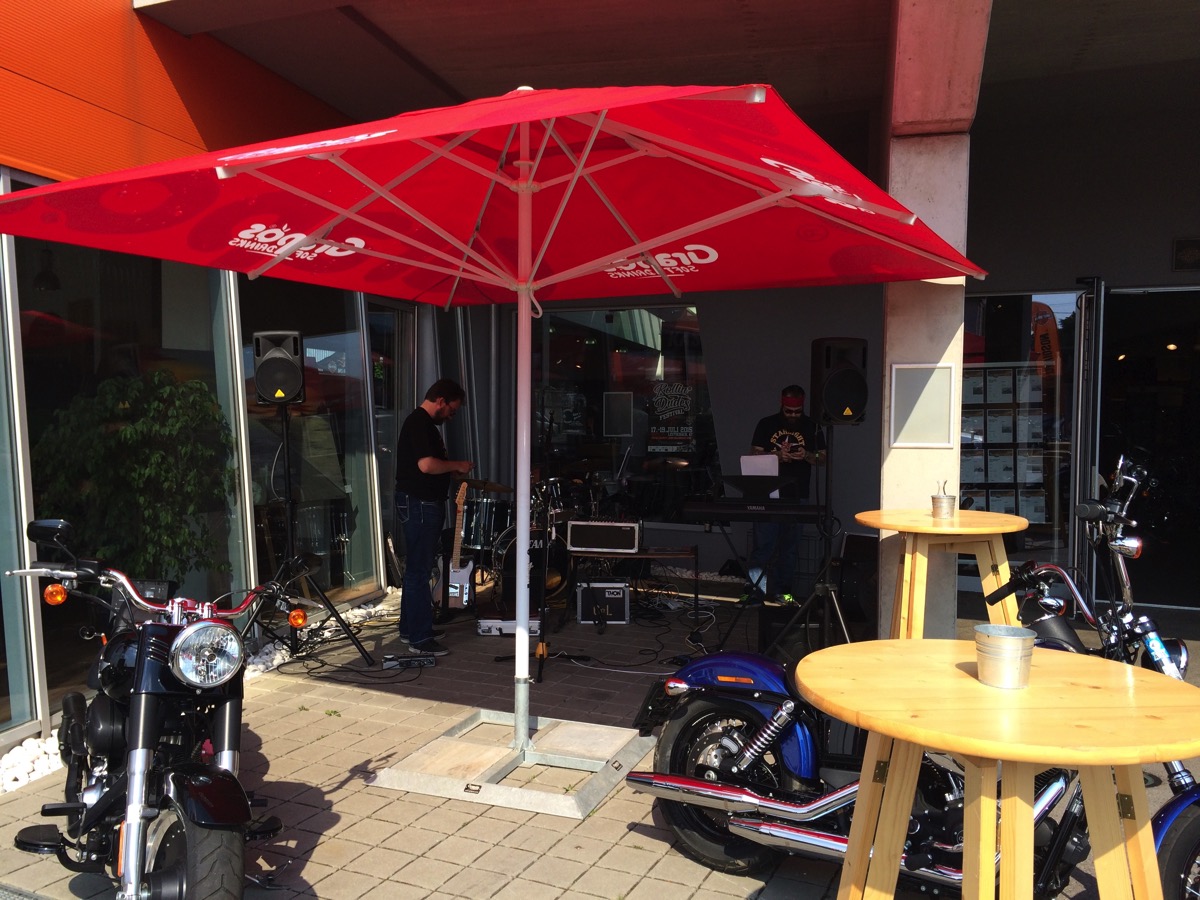 Playing Piano for The Jailhouse Dogs
Because their regular pianist couldn't make it, I had to jump in. We played the season's opening for Clocktower, a Harley-Davidson dealer in Graz, Austria. I hadn't played the piano since the last time I had to jump in for him, and that was in the summer of last year, so I was quite out of practice and I totally screwed up the intro of Status Quo's "Rockin' All Over The World". No one noticed though, except the band of course, and we all had a good laugh about it. Laughing, we almost couldn't play the song, but we pushed through. The rest went fine. I miss playing the piano regularly.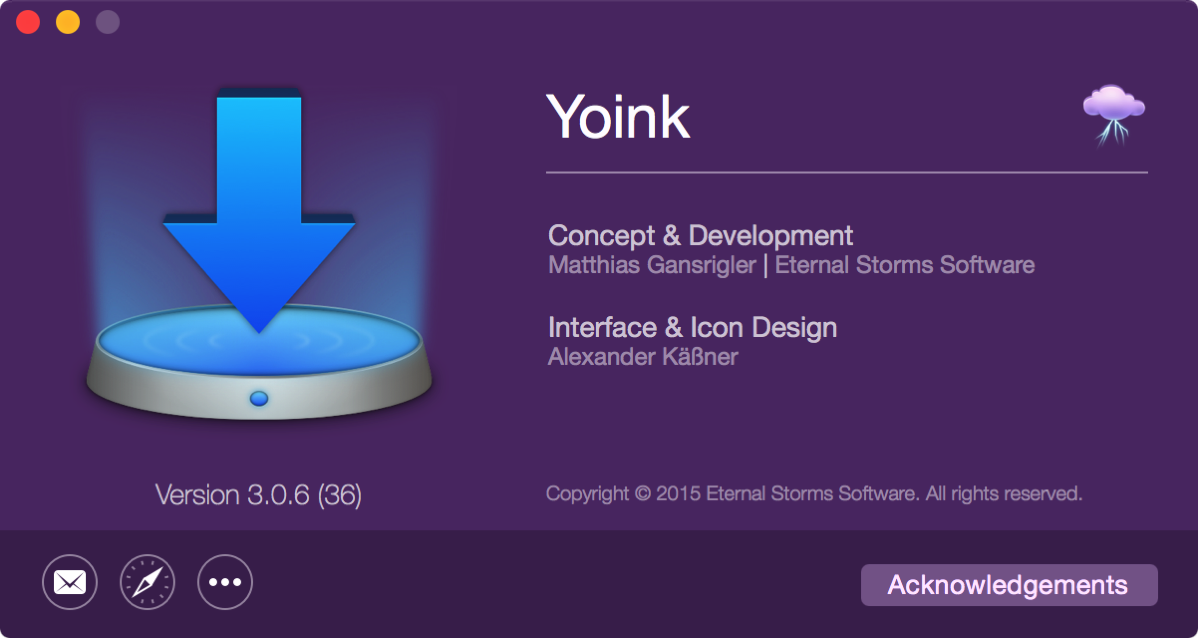 Working on an update for Yoink (click)
Besides a substantial update for ScreenFloat, I've been working on an update for Yoink, mostly bug fixing (for example, see this blog post about a curious bug that occurred with webarchives), performance and efficiency improvements (for example, Yoink will no longer try to create QuickLook previews for folders and apps, because those are just icons anyway. It's not a big thing, but for a lot of dragging, it might make a small difference). Also, CPU usage shouldn't rise to 100% anymore when accepting promised drags – another battery saver.
I've also included the new About window that I introduced in Glimpses and a new splash screen that's similar to the one you can find in Glimpses as well.
I'm currently waiting for translations of the splash- and about window and then I'll be able to release it, hopefully next week.
By the way, it's been on the Mac App Store front page for a while, and it makes me very happy to see it there, in the "Get Stuff Done" category and is in great company – MindNode 2, OmniFocus and Evernote, to name a few.
Stationary Bike (click)
I'm not a sporty kind of guy, I'm not into sports of any kind – in short, I consider taking a brief walk working out. But it occurred to me that sitting in front of a computer all day and not doing anything to counter that could lead to a horrible, sudden death.
So I decided to use my girlfriend's stationary bike and ride it for an hour every workday. It's been going well so far (I started two weeks ago), cycling for 22km a session. It's a good tempo for me right now and I feel better already.
Although they are quite pricey, I'd love to get a standing desk, as I hear good things about it. Perhaps one with a built-in walking thingy.
I don't use any fitness trackers or anything like that, I just ride an hour and am done. If Apple sold its Apple Watch in Austria, perhaps I would have picked one up, but it's the second time now Austria's been dumped from their release list. Kind of annoying, in more than one way, considering I might want develop software for it.
… Downloaded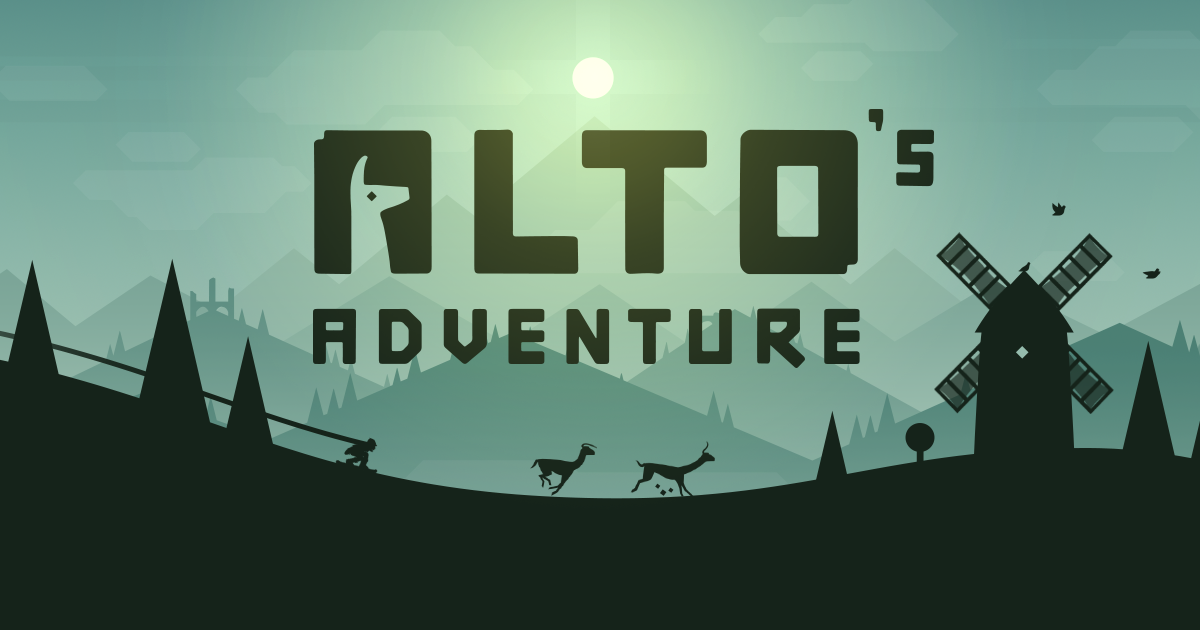 Alto's Adventure (click)
Admittedly, I downloaded this game for iOS not this month but about the time when it was first released, but it received a nice update recently and I've started playing it again. It's a lot of fun and I can only recommend it.
… Read
The Reconstruction of Lara Croft – Rise Of The Tomb Raider (click)
A very interesting article about creating Lara Croft for her latest instalment of Tomb Raider.
At one point, they realized that Lara Croft was not Lara Croft anymore, but Camilla Luddington, the woman portraying her for motion capturing.
… Listened To
Welcome To Macintosh Podcast Episode 3: Trip to alphaSyntauri (click)
Guest starring Charlie Kellner, an Apple employee, mostly talking about the early days of computer audio.
… Watched
How To Get Your App Noticed By The Media (click)
A very good talk by Peter Cohen (Mac Managing Editor at imore, @flargh on twitter).
Broken Age Documentary (click)
Being a backer of the Double Fine Adventure (now known as Broken Age), I had access to all the videos when they were posted, but now they are also available publicly on their YouTube channel and I definitely recommend watching it if you're at all interested in how a game is produced and comes to live.
… Ate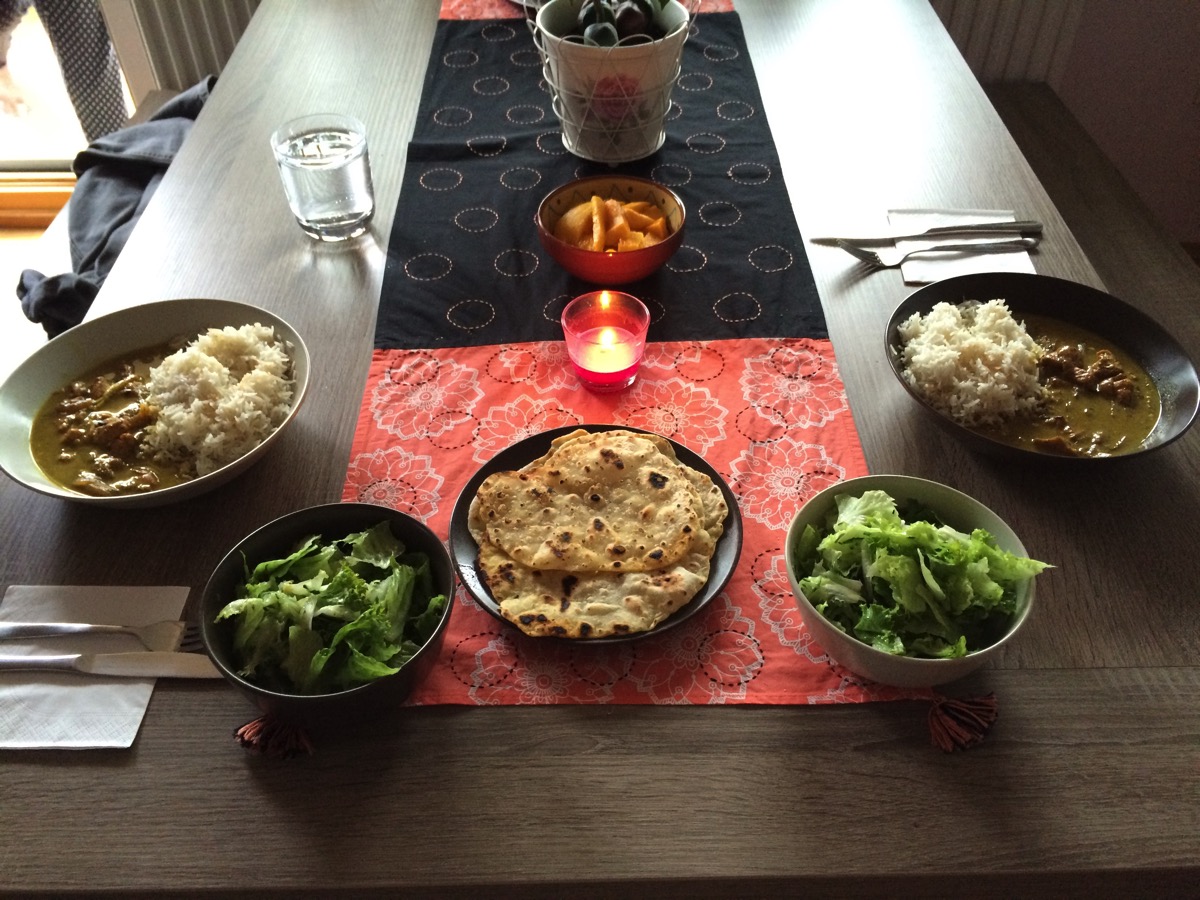 Chicken Curry with Rice, Roti bread and green salad
… Went to See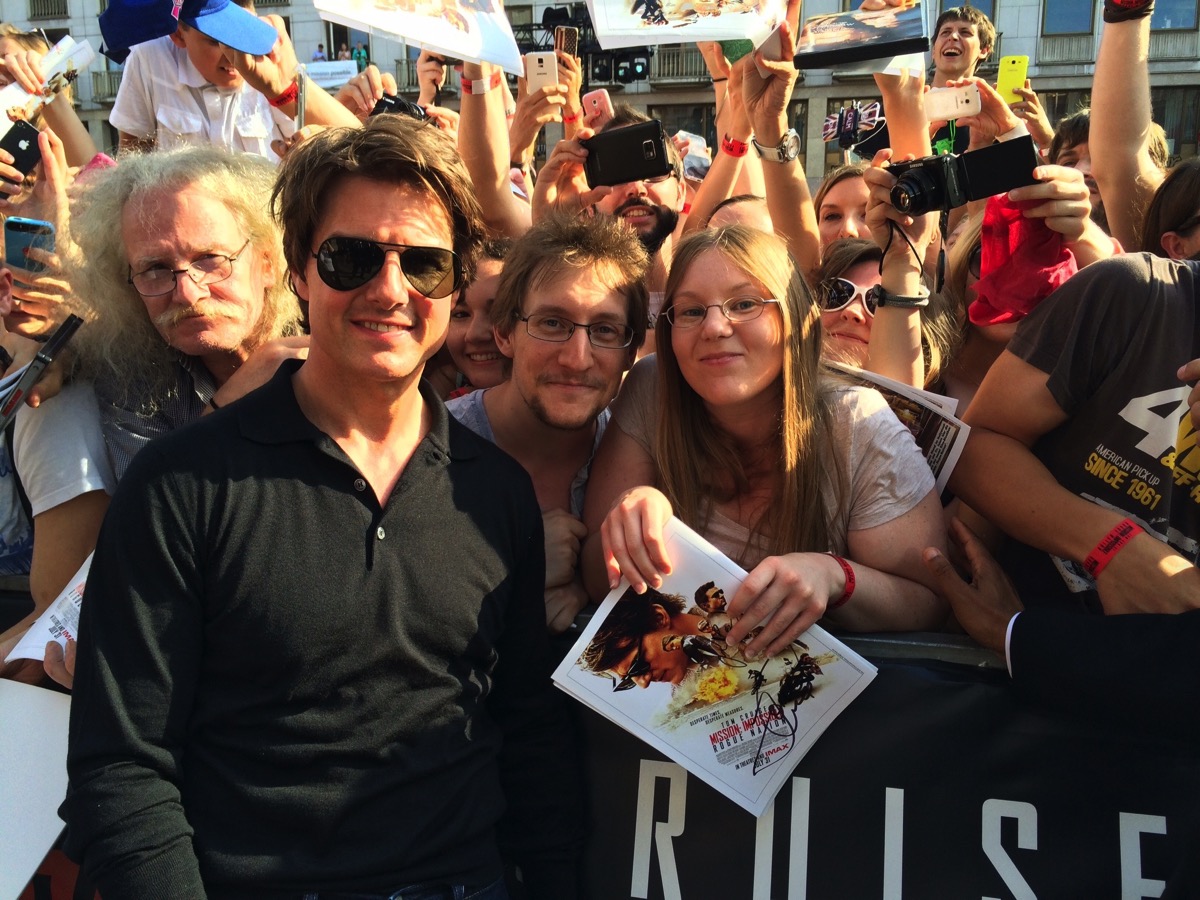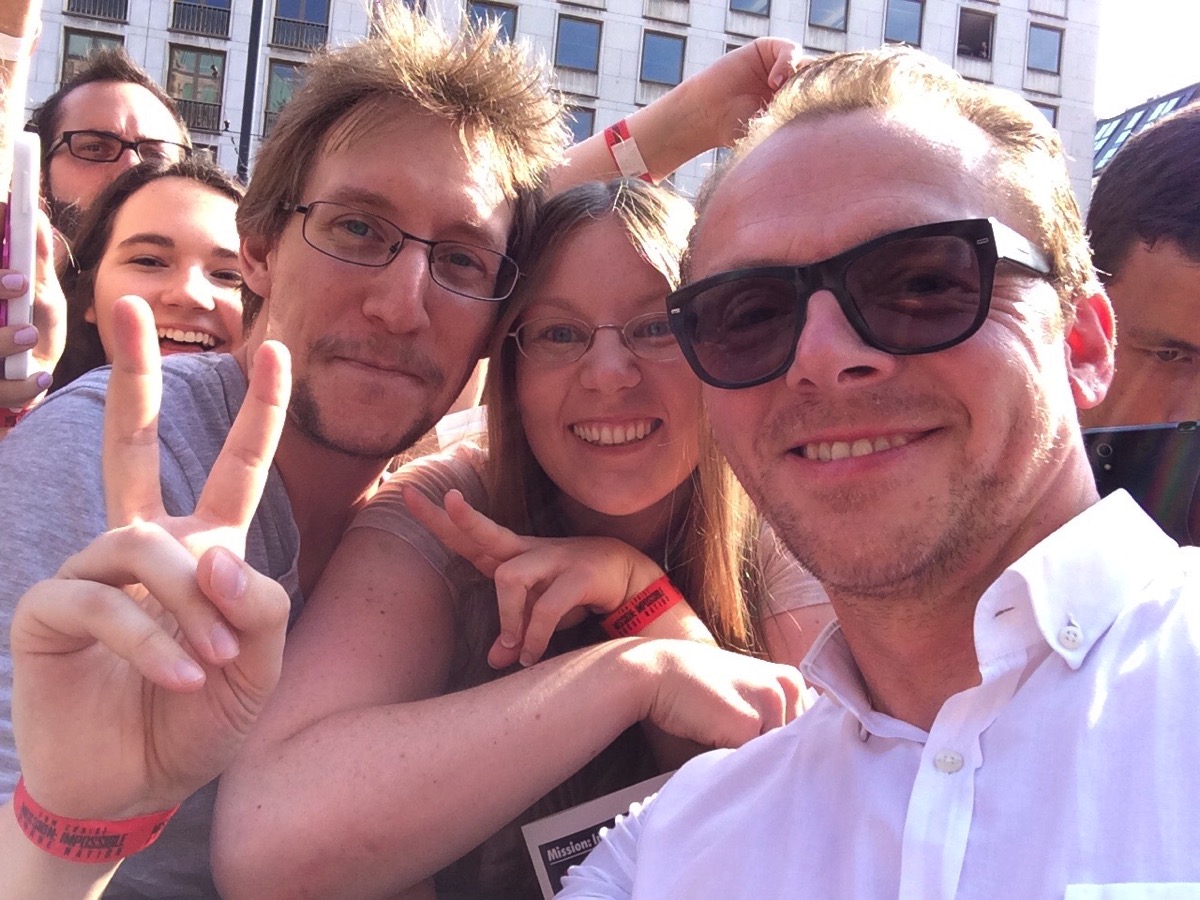 The World Premiere of Mission Impossible: Rogue Nation was at the Vienna Opera House and my girlfriend and I were lucky enough to win two tickets to the fan zone in front of it, and even luckier to get a spot in the first row, so we managed to take pictures with Tom Cruise and Simon Pegg and, of course, get their autographs. A very exciting day, something that definitely doesn't happen every day, especially not in Vienna 😉