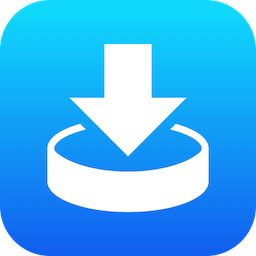 After releasing Yoink v2.3, which brought the app up-to-speed on all things iOS 15, I have another great update out for Yoink for iPad and iPhone, which allows you to make the app monitor your clipboard in the background and save almost anything you copy or cut.
Background Clipboard Monitoring
In the video above, you can see it in action, running on my iPad.
Starting the Clipboard Monitor offers you three options:
1. a 5-minute timeout
2. a 30-minute timeout, or
3. no timeout at all.
So, were you to start clipboard monitoring with a 5-minute timeout, it would save anything you copy or cut, and automatically end after 5 minutes, if you didn't copy or cut anything in that time.
Clipboard monitoring also ends as soon as you close the Picture-in-Picture overlay.
Of course, this also works on iPhone: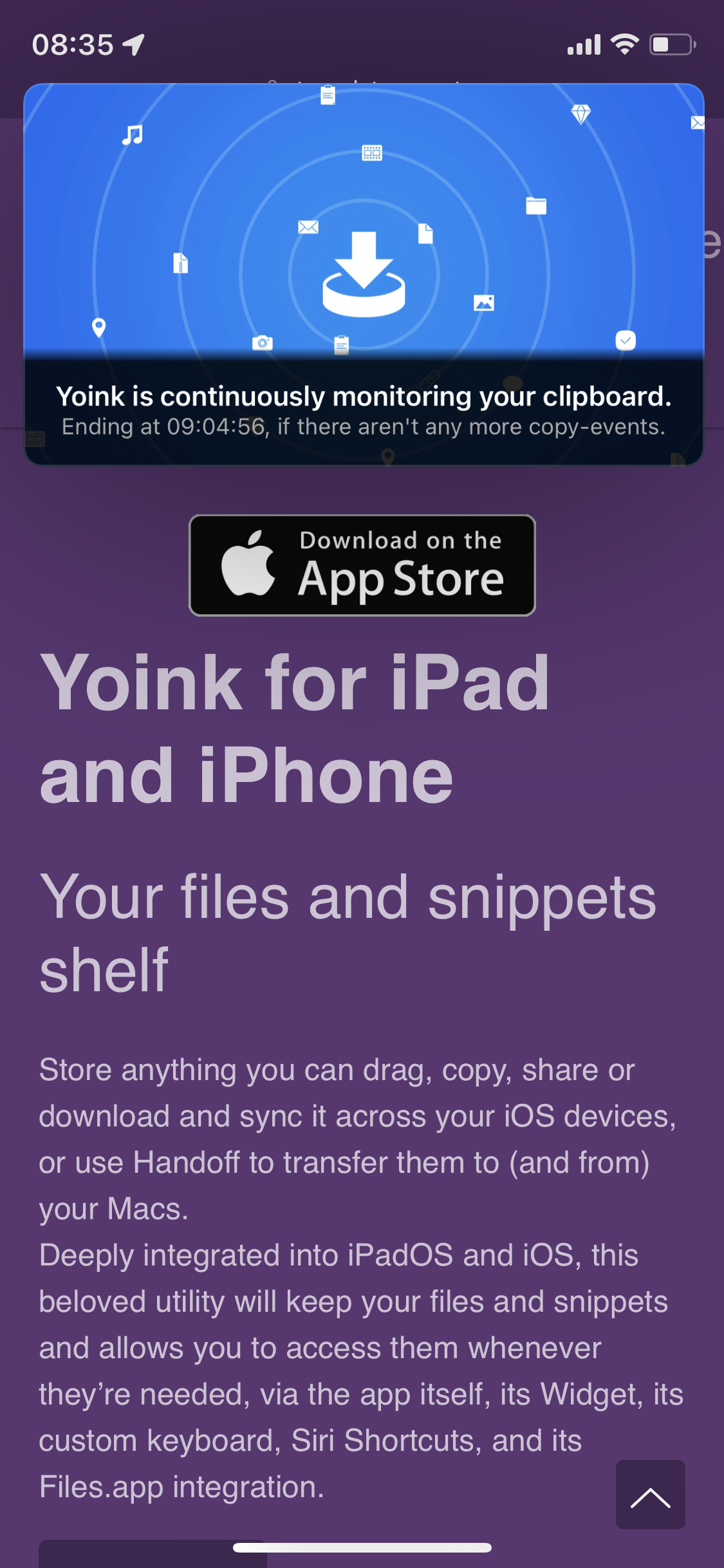 So in addition to sharing content to Yoink with its Share extension, manually pasting content into the app, and Siri Shortcuts, you can now have anything you copy stored automatically in Yoink.
Notes on the monitor's behavior
Yoink attempts to *not* save sensitive data, like passwords. It does so by referring to the pasteboard data types proposed at nspasteboard.org. It also checks if there are any common password-type app names contained in the pasteboard data types, like "1password", or "keychain", for example. If that's the case, Yoink ignores the copy/cut event and waits for the next.
Regarding energy consumption, it's very light-weight.
The Picture-in-Picture content is just a static image that changes to another static image if a copy-event was detected. It doesn't play video, it doesn't play audio.
Yes, Yoink will continue running in the background because of this, but all it does is check your pasteboard every couple of seconds (and not even the data directly, only a "changeCount" value provided by the API).
If a change has occurred, it will save the content to Yoink and to disk.
Syncing only occurs when the app comes back to the foreground, if enabled, so there are no round-trips to iCloud every time you copy something.
Another (already released) cool new feature in Yoink for i(Pad)OS 15
Just because I think it's awesome, I thought I'd mention another Picture-in-Picture feature Yoink has been offering since iOS 15 was released – displaying arbitrary content in PiP.
This means you can view photos, texts, PDFs, eMails, websites and more in the Picture-in-Picture overlay.
Check out this video of it, where I open a website in PiP and scroll through it using its controls.
Links
Yoink for iPad and iPhone Website
Yoink on the iOS App Store
Yoink for iOS Usage Tips
Yoink for iOS Press Kit (.zip download)

Yoink is also available for Mac:
Yoink for Mac Website
Yoink on the Mac App Store
Yoink for Mac Usage Tips
Yoink for Mac Press Kit (.zip download)
I hope you enjoy Yoink's recent updates. If you have any feedback or questions, don't hesitate to mail me, I'd love to hear it!
Stay healthy and safe!