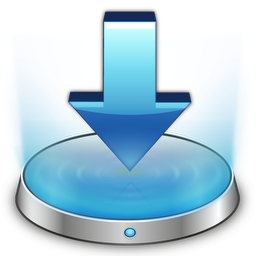 Presenting: Yoink – taking the drag out of drag and drop
Functionality
Have you ever tried dragging something from, say, Finder, to a fullscreen app in Lion? It's a pain. This is where Yoink comes in. Every time you start dragging a file, Yoink shows a window you can drag those files to. Then you just switch to the space or fullscreen app you'd like to drop the files to and drag them out of Yoink to the app. Very simple. There's a video on the website which does a pretty good job at explaining what Yoink does, exactly.
The idea behind Yoink
The idea came to me while trying to drag a file from Finder to a new message in fullscreen Mail.app. I just couldn't do it. Then I tried to drag images from Finder to Xcode in fullscreen. Not very easy either. Thus, Yoink was born.
The name
The original app for this little app was DragHelper. Yes, I know – why did I ever change it?
Well, I was watching the Simpsons, in the episode where Bart takes the last Doughnut or bearclaw or whatever it was from Kent Brockman's plate by exclaiming "Yoink!" (to which Brockman asks himself: Yoink?!?) and I thought – that'd be a great name for an app that "yoinks" the dragged files.
Why Lion only?
The main reason is because I didn't see the problem on Snow Leopard. The other reason is that I really wanted to try out the new NSTableView view-based APIs 🙂 They're very nice and shiny.
The menu bar icon controversy
The number one request I get from customers is to put in an option to remove the menu bar icon (the black down arrow). Well, I didn't want it in there in the first place.
The first time I submitted Yoink to the Mac App Store, it got rejected because it didn't have a way to quit the app if Yoink's window wasn't visible (the rejection note stated (somewhat paraphrased) "The app can't be quit if the window is not visible").
So I thought to myself: what's the least obtrusive way to make it quittable at any given time _without_ putting an icon in the menu bar. Because why for the sweet love of God would Yoink need a menu bar icon? It's a background app, for crying out loud.
So I put in a global hotkey for quitting Yoink and made it clear in the splash screen. Submitted it again.
Another rejection followed. This time, the rejection note stated "There needs to be a menu bar or an application menu or a status menu to include a quit item" (why this wasn't stated in the first rejection is beyond me, but to err is human, and I've erred quite a couple of times, so I'm not complaining). Since it's a background app, the first two were not possible, since background apps do not have their own menu bars – the only thing that was left was the menu bar icon. So I put it in there, and that was that.
Since I was pressed for time, I didn't implement an option to hide the menu bar icon, but believe me, the upcoming update will include such an option. As I said, I don't want that menu bar icon either. I just don't see it make any sense.
The no launch on login controversy
The second most requested feature was to add a "Add to login items" button in Yoink's preferences.
I tried to implement it, but in the sandbox environment of Lion, in which Yoink is running, it is currently not possible to do. I'll have to wait until Apple fixes this until I can implement it.
Pricing and availability
Yoink is available exclusively through the Mac App Store for $2.99/€2.39. A free 15-day trial is available at the website (direct download link)
As always, I very much appreciate your feedback, bug reports and feature requests, so please keep them coming 🙂
Thank you and enjoy,
Matthias