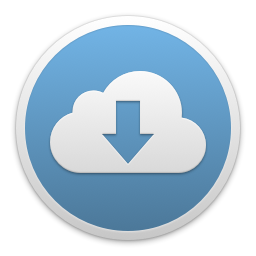 I'm happy to announce today the immediate availability of Transloader 2.1, a significant and important update to the app that lets you start downloads on your Mac remotely from your iPhone or iPad.
I've also prepared an App Preview Video for the occasion:
[youtube https://www.youtube.com/watch?v=3VAKEpWVArc]
Easier and more straight forward to use
Transloader 2.1 features an Action Extension so you can add links directly from a website you're browsing – here a short video of the Action Extension in, well, action 😉
[youtube https://www.youtube.com/watch?v=DPuCp9HO5So]
The update also comes with a Today Widget, which offers you a quick look at the state of your downloads right from within Notification Center.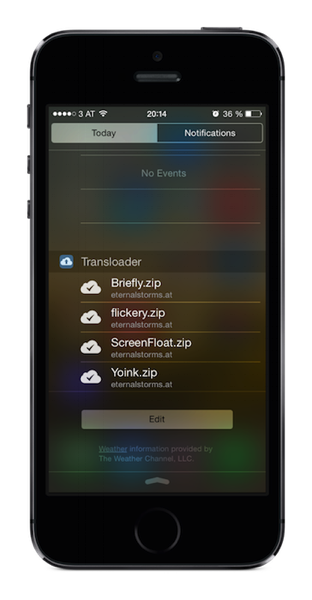 Improved Feedback
Transloader 2.1 on the Mac will send your iOS devices push notifications when downloads finish or fail so you are always in the know about the state of your downloads.
The Mac app also got a UI overhaul and now fits in perfectly with OS X Yosemite.
On Sale – 65% off!
As part of Two Dollar Tuesday, Transloader is on sale today (March 10zh, 2015) for just $1.99 instead of $5.99 – over 65% off. Head on over and check out the other cool apps as well 😉
System Requirements
For full functionality, iOS 8 or newer and OS X Yosemite or newer are required. An iCloud account is necessary for Transloader to work.
Links
Transloader on the Mac App Store ($1.99; 65% off)
Transloader on the iOS App Store (free)
Transloader Website
Transloader Press Kit (direct download)
I hope you enjoy the update – if you have any feedback or questions, please be sure to get in touch via mail or twitter! I'm looking forward to hearing from you.
—-
My name is Matt, I'm the developer of Eternal Storms Software. If you'd like to comment, you can catch me on twitter here: [twitter-follow screen_name='eternalstorms' show_count='yes'] or by eMail.