In the latest Xcode beta (currently, 7.1 beta 2), I noticed this in its Release Notes (login required) :
(…)Developers running on Yosemite will not be able to pair the Apple TV Remote with the tvOS Simulator Runtime. (…)
That implies that it's somehow possible to pair the Apple TV Remote with a Mac running OS X 10.11 El Capitan – but how? There's no explanation anywhere to be found.
Un-pair the Apple TV Remote
If you've already paired your Apple TV Remote with your Apple TV Developer Kit, you won't be able to pair it with your Mac – you'll have to un-pair it first.

Original Image Credit: Apple Inc., markup mine.
A response to this forum threadon the Apple Developer Forums lead me to how to do it: Hold down the Menu and Volume-Up keys on your Apple TV Remote for about 5 seconds, perhaps a little longer, and the Remote's pairing will be reset.
Pair it with your Mac
Launch System Preferences and click on Bluetooth. In there, you'll see something like this: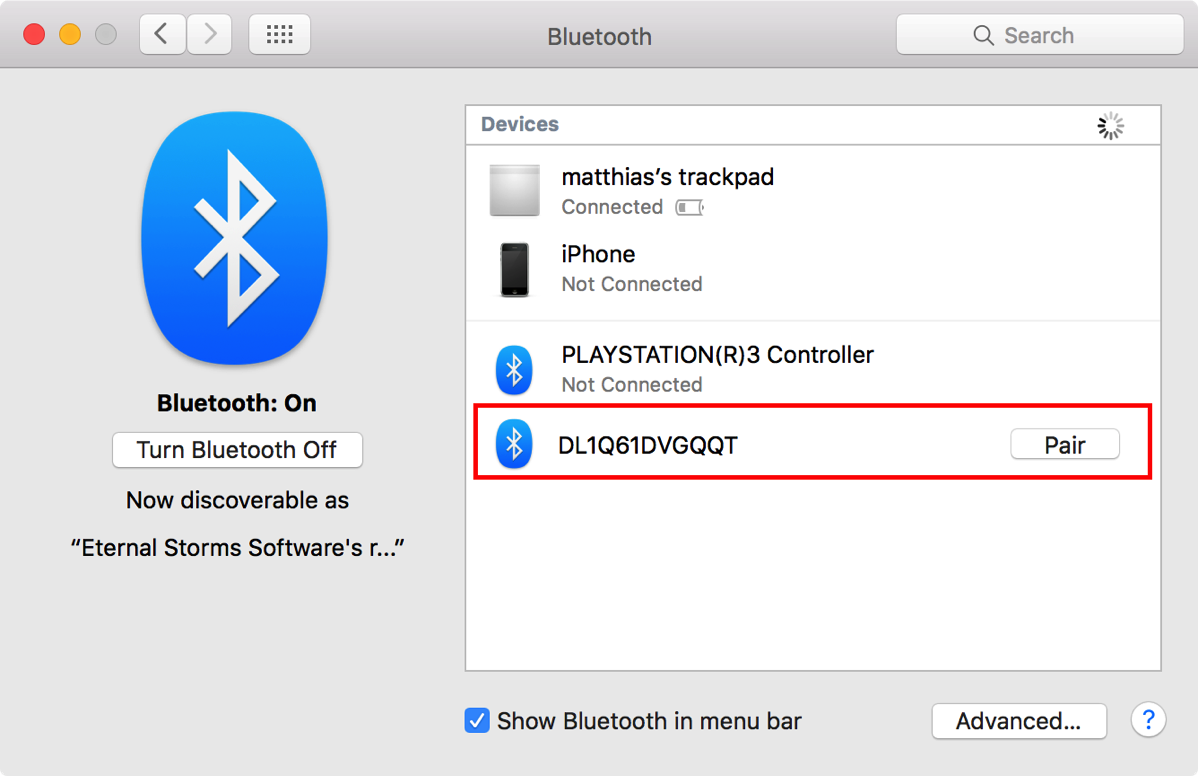 The Apple TV Remote in System Preferences / Bluetooth.
Click on Pair to pair the Apple TV Remote with your Mac. There should be a spinning wheel for a couple of seconds after which it should be paired.
Ready to Rock
Now the Xcode tvOS Simulator automatically recognizes the paired Apple TV Remote and should respond to anything you do on it. Enjoy 🙂
Update (October 6th, 2015) – Media Control?
Oliver Drobnik (@Cocoanetics on twitter) was interested in what kind of Bluetooth profiles the Apple Developer Kit Remote supports – for example, the Media Control profile to be able to adjust volume, play/pause, etc) – or if it can only be used in Xcode's Simulator.
He suggested I use the free Bluetooth Scanner App LightBlue to see what profiles it supports.
According to the app and this Apple website that lists the service names, the profiles supported are Battery Service, Bond Management, Device Info and a custom Apple service – so no media control for now.
But thanks to Oliver, now we know.